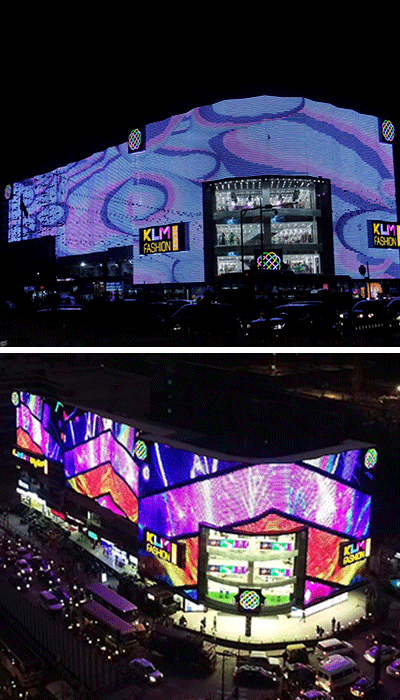 We established KLM as a budget-friendly fashion destination for those in the middle to lower-middle income groups, providing them with a diverse selection of family-friendly apparel and fashionable clothing options for young people.
To create the concept and atmosphere of KLM Fashion Mall, we visited the top fashion retailers throughout the globe before bringing them to India. To provide an exciting international experience from Men's Wear, Kids Wear, Indo-Western, Western, ethnic, fancy, casual to occasional and party wear with a focus on the youth; KLM offers a wide variety of fancy options… to all segments of society at an affordable price…
The spectacular KLM Fashion Mall made its grand entrance on September 21st, 2017, with a sophisticated design, an ultra-modern shopping atmosphere, and significant and bright elevations. Everything encouraged customers to "Keep Loving More" this avant-garde clothing line.
KLM Fashion Mall is the first-ever brand in the Indian fashion retail industry to offer 365 days of discounts on the fresh stock. Very soon, we penetrated so deep into the market, and today KLM has gained a reputation as a pocket-friendly mall.
KLM has expanded to be a family of 18 stores spanning 3 states in just 3 years and has become well-known for its trend vibes, ambiance, and value-priced clothes.
Every happy customer has just one thing to say about  KLM. Keep Loving More.