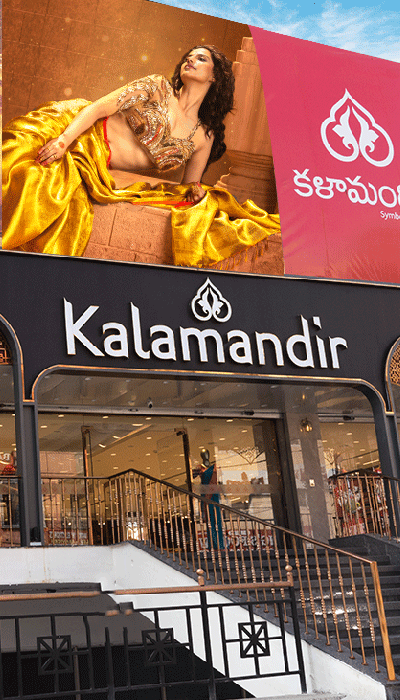 Our flagship brand, "Kalamandir," introduced in September 2005 with the middle and higher middle class as our target market, was the first step in turning our vision into reality.
Kalamandir began its journey toward success in the organized saree and fashion retail industries. After 16 years of providing a substantial consumer base. The brand is renowned for its exceptional value, reasonable pricing, guaranteed quality, and consistent client satisfaction.
With stores throughout Telangana, Andhra Pradesh, and Karnataka, the brand is one of the most desired ethnic fashion brands. A forward-thinking group of weavers, artisans, and designers ensures that the brand's vision is carried out flawlessly. As a result, the business has become one of the top ethnic fashion brands with years of hard work and dedication, especially regarding bridal silk sarees. Fancy Sarees, Embroidery Sarees, Banaras, Coimbatore, Kotas, Dharmavarams, Kanjeevarams, Aranis, Uppadas, Handlooms, Dress Materials, and Readymades are among the brand's product lines.